Exclusive Trailer Premiere: Legendary East Bay Punk Scene Comes to Life in Green Day-Assisted Doc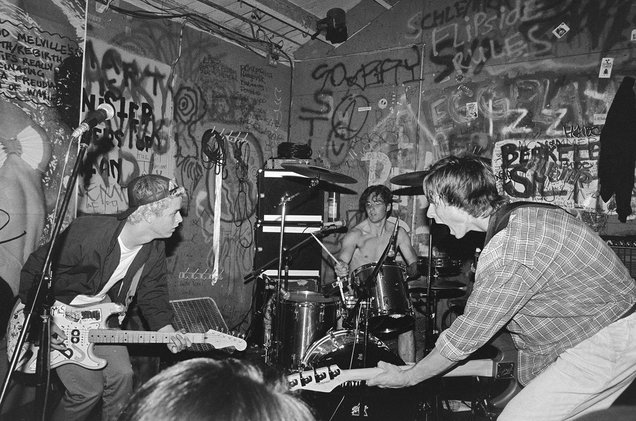 Green Day plays Gilman, 1990 – Photo by Murray Bowles
Turn it Around: The Story of East Bay Punk is the latest project to get the coveted Green Day co-sign. The exciting new doc tells the story of the hyper-influential San Francisco-area punk scene that nurtured numerous notable bands.
"In the mid-'90s, I found a home performing and volunteering at Green Day's early stomping grounds, Berkeley's 924 Gilman punk music collective," director Corbett Redford tells Billboard. "In 2013, out of the blue, I got a message from my old friend Billie Joe [Armstrong]. He was on the search for some hard-to-find Green Day footage and thought that I might have known where to obtain it… I gathered the footage and delivered it to Billie. He asked me if I knew someone who could direct a documentary about the early years of the Gilman scene from which Green Day had emerged, and I immediately said, 'Yes. I can direct it!'"
In addition to being executive produced by Green Day, Turn it Around features narration from Iggy Pop and a slew of guest commentary.
READ FULL ARTICLE HERE: http://www.billboard.com/articles/columns/rock/7808652/green-day-turn-it-around-trailer-film-east-bay-punk-billie-joe-armstrong