TURN IT AROUND: THE STORY OF EAST BAY PUNK spans over 30 years of the California Bay Area's punk music history with a central focus on the emergence of Berkeley's inspiring 924 Gilman Street music collective. Narrated by Iggy Pop and executive produced by Green Day, Turn It Around: The Story of East Bay Punk is the definitive telling of this vibrant story, drawing from a wide variety of voices and viewpoints and featuring the music of many of the most famous and infamous punk bands ever.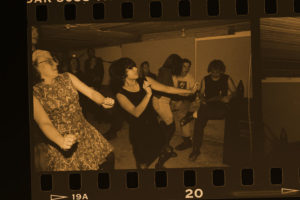 Welcome to the newly-designed website for our documentary, Turn It Around: The Story of East Bay Punk! Based on artwork by Jesse Michaels and featuring handwriting by Aaron Cometbus, the site was Designed By Monkeys in coordination with One Day Labs! Take a look around and stay posted to this site (and our social media…
More!!!
The first teasers of key art for our film "Turn It Around: The Story of East Bay Punk" have been released on our Facebook page! Longtime East Bay punk scene participants Jesse Michaels (Operation Ivy) and Aaron Cometbus (Cometbus zine, Pinhead Gunpowder and Crimpshrine) came together to give us some great elements to represent our…
More!!!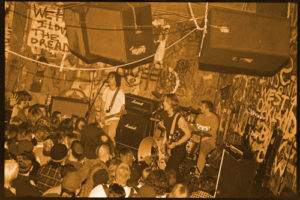 Indie distributor Abramorama and band Green Day are teaming to distribute Turn It Around: The Story Of East Bay Punk, a feature documentary directed by Corbett Redford and executive produced by the band. The docu centers on the fertile punk scene in the San Francisco Bay area in the late 1970s and '80s especially at…
More!!!