TURN IT AROUND: THE STORY OF EAST BAY PUNK spans over 30 years of the California Bay Area's punk music history with a central focus on the emergence of Berkeley's inspiring 924 Gilman Street music collective. Directed by Corbett Redford, narrated by Iggy Pop and executive produced by Green Day, Turn It Around: The Story of East Bay Punk is the definitive telling of this vibrant story, drawing from a wide variety of voices and viewpoints and featuring the music of many of the most famous and infamous punk bands ever.
The feature documentary had it's world premiere as the opening night film of the 16th SF Docfest on May 31, 2017, followed by an initial one week sold-out theatrical run at the Alamo Drafthouse Cinema in San Francisco that started on June 2nd, 2017. The hometown opening will be followed by screenings in cities across the USA in tandem with Green Day's Revolution Radio World Tour, with the theatrical campaign launching in New York City in late July 2017 and culminating in Los Angeles in mid-September. In a unique release strategy, Turn it Around: The Story of East Bay Punk will "tour with the band" enabling theaters to be marketing partners with Green Day in promoting the film's theatrical release and the band's nationwide tour. Abramorama is handling theatrical distribution.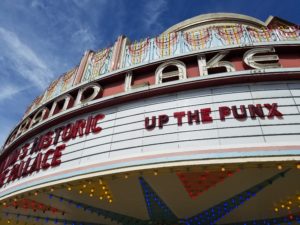 ABRAMORAMA ROLLS OUT NATIONAL THEATRICAL TOUR FOR TURN IT AROUND: THE STORY OF EAST BAY PUNK TIMED TO GREEN DAY'S NORTH AMERICAN TOUR DATES New York, NY — July 13, 2017 — Abramorama will kick off the national film tour of TURN IT AROUND: THE STORY OF EAST BAY PUNK with a week long run at the IFC Center in New…
More!!!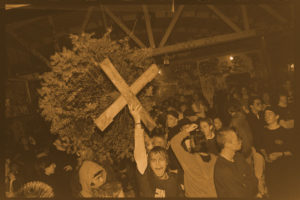 Excited to hear more about our film Turn It Around: The Story of East Bay Punk? Well, look no further! Below are streaming audio links to NINE podcasts recently released celebrating our film and East Bay punk music culture! LISTEN NOW BY CLICKING THE LINKS BELOW! 104.5 KFOG NO NAME'S PODCAST 7/25/17: 'Turn It Around: The…
More!!!

FROM VARIETY.COM: "Corbett Redford offers a dynamic, three-hour chronicle of the Berkeley punk scene that birthed Green Day and other pop-punk bands. By now rivaling Bloomsbury and the Beats as the Most Exhaustively Chronicled Artistic Movement Ever, punk gets yet another regional recap in the documentary "Turn It Around." Yet these nearly three hours devoted…
More!!!